Import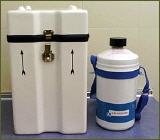 Tank sending frozen semen
If you want to import semen from a non-european country you need to ask for an import certificate. It should be sent to the semen bank that has to send the semen to be filled. This certificate will go together with the rest of the certificates/ documents, so that when it arrives to the airport/border, the Official Veterinarian can check everything together so the transport can be continued without delays.
For European countries you do not need any special import certificate and only to comply with the regulations established by the RSCE. If you want to see the regulations, PRESS HERE.

IF YOU WANT TO DOWNLOAD THE IMPORT CERTIFICATE FOR NON-EUROPEAN COUNTRIES PRESS HERE. [73 KB]


Export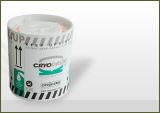 The documents or certificates you need to export semen from Spain to another country, depends on the country of destination. In the section International Regulations you will find all the information you need, and if not please contact us.
Cryocel provides with approved transport tanks to export to any country in the world. We have a rental service for liquid nitrogen tanks.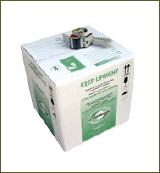 Box tank
Cryocel offers a new service of disposable one use nitrogen tanks. They have a large capacity, approximately a 100, 0.5cc straws. It has to advantages, low weight and it does not need to be returned, saving up to 300 Euros on transport to USA.
These tanks are available for sell to other canine semen centers or banks. If you want to make an order or need more information, please contact us.